Fazua engine and battery: finally light ebikes!
2018-10-18 12:03
Fazua engine and battery: finally light ebikes!
It seems that this next season is going to talk a lot about the Fazua engine.
For what has been read in magazines that have already had the opportunity to test it and for what has been discussed with technicians of brands that will assemble it, it is an engine that can not be compared with any of the existing ones. It is an engine designed for cyclists with a desire to pedal, nothing to do with a Bosch, a Brose or a Yamaha.
It gives a power of 60Nm, which may seem enough. However, it does not react simply by exerting a bit of force on the pedal. You have to pedal with enthusiasm, and then yes, the engine has a good response.
Neither is it an engine to always carry on, but rather to use at specific moments, when we really need it. The proof is that it has a "single" 250 Wh battery.
What are the advantages? Some may ask. Basically two: the low weight, since the motor-battery combination is lighter than a simple battery of any other existing system until now. And let's not say that an engine. The Bosch, without going any further, is about four kilos. Hence, manufacturers can now offer some ebikes with some hitherto unimaginable weights.
And the second great advantage of the Fazua system for many cyclists is that the motor-battery set is removable, so we can play with at least three possibilities. Exit without battery-engine, with what we have a bike only something heavier than a conventional one. Exit with motor and battery for short exits. Or leave with motor-battery plus another spare battery to mount when the first one runs out. An accessible option for most, since the battery will cost around € 300.
The livianez of the Fazua system extends the autonomy of the scarce 250Wh of the battery. And this same livianez, together with the possibility of disassembling the engine, make it a very attractive option for road or gravel bikes. The ebikes equipped with Fazua will not weigh much more than a conventional bike, so the driving sensations will be similar. And surely they will attract many atmospheric cyclists who until now looked at the electricity distrustfully.
More and more brands are betting on the Fazua system for some of their models: Bulls, Focus, Cube, Fantic, Bianchi, KTM ... Without going any further, one of the brands that we distribute, Bulls, will offer the 2019 season eight models with this motorization. Two of eMTB of double suspension: Wild Flow Evo RS (5499 €) and Wild Flow Evo SL (8499 €). Two road: Harrier Evo (€ 3899) and Alpine Hawk Evo (€ 5299). Dos de gravel: Grinder Evo (€ 3899) and Grinder Evo Carbon (€ 4399). And two urban-road: Millennial Evo (€ 3899) and Millennial Evo Carbon (€ 4399).
Bulls Wild Flow Evo RS
Bulls Wild Flow Evo SL
Bulls Alpine Hawk Evo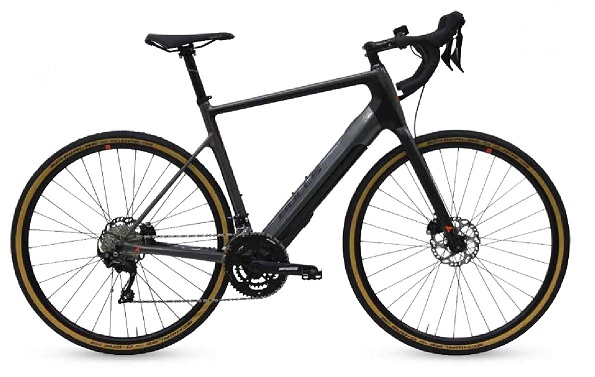 Bulls Grinder Evo Carbon
Bulls Grinder Evo
Bulls Millennial Evo Carbon
Bulls Millennial Evo
In this link you can see the marks that ride or ride Fazua, to which Bulls would have to be added, which will have a double and a road model.
https://fazua.com/fr/evation/bikes/
And nothing else for the moment. We will tell you our impressions as soon as we have the chance to try the new and sparkling Fazua engine.